Beautifully crafted Laravel, VueJS, Tailwind CSS & Vite.js Admin Panel
Starting a new project is NO LONGER a pain! It consumes a lot of time to build core features. Whether you are individual or a team, you need to take care of core features in the frontend as well as backend.
Mint UI can significantly reduce your development time to quickly build & deliver your next web project.
Live Demo
Speed up your development with Mint UI
Mint UI is built with most popular PHP Framework Laravel 10, most starred frontend JS Framework Vue 3 & modern CSS Framework Tailwind CSS 3.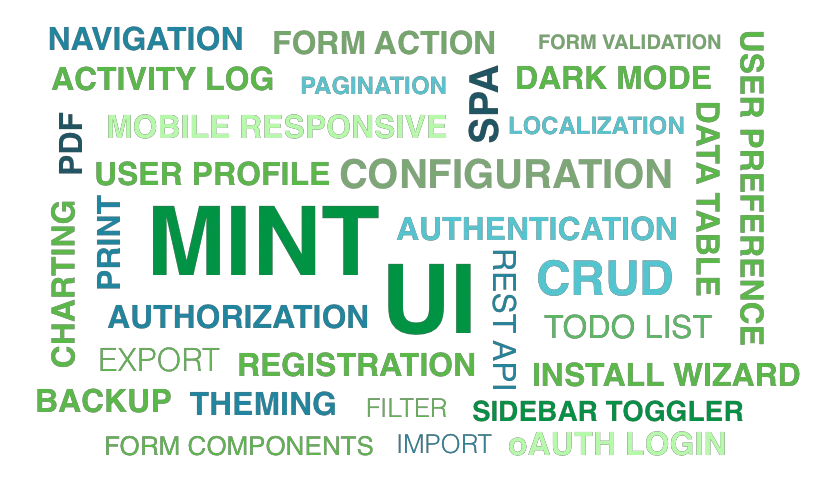 Mint UI offers tons of built-in features that significantly reduces your effort & time of development.
Complete Full Stack Starter Kit for Web Developers
Built with Vutal Stack (Vue.js, Tailwind & Laravel)
Mint UI offers frontend as well as backend CRUD features which you can customize to build your own project.
Always Up-to-date
Mint UI is built with Latest Version of Laravel 10 (Supports PHP 8.1), Vue.js 3 & Tailwind CSS 3. Vite.js builds your assets superfast.
Built as SPA
Mint UI is built as Single Page Application, components are loaded dynamically as & when required without page refresh.
REST API
Mint UI offers REST API for future use-case, Use it to build Mobile App or integrate with other project.
Elegant Syntax
Mint UI is written with elegant syntax, Uses most advance concept of Laravel & Vue.js to deliver high quality project
Sample Form Component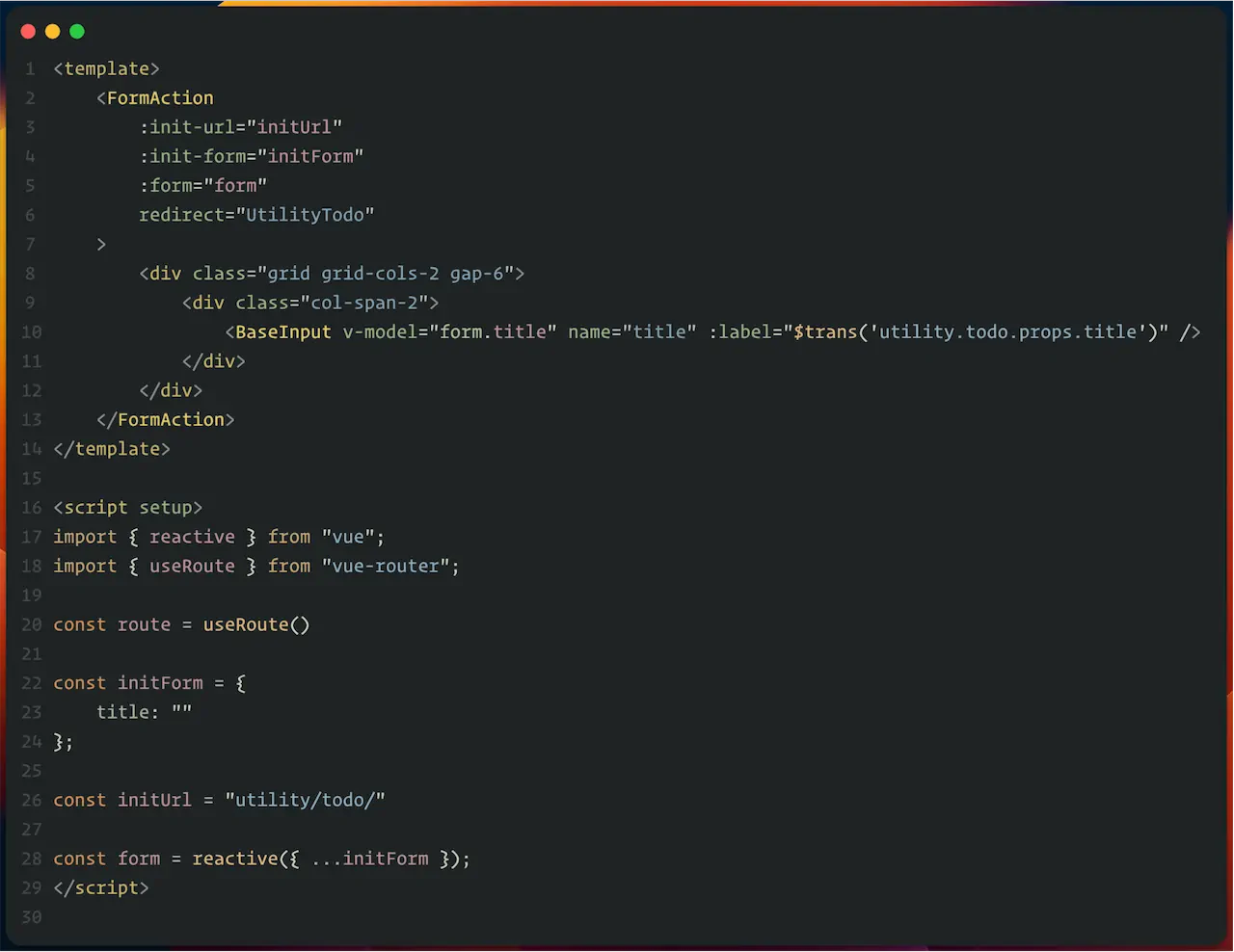 License Variants
| Lite Version | Starter Version | Professional Version |
| --- | --- | --- |
| For Individuals | For Individuals | For Individuals & Teams |
| Single Project | Unlimited Projects | Unlimited Projects |
| No Update | No Update | One Time Installation |
| | | Github Access |
| | | Laravel API Testing & Demo Data |
Live Demo