Self Hosted Human Resource Management Solution
LiteHRM is a Self Hosted HR Solution designed for Small & Medium size companies to efficiently manage employee's information. LiteHRM takes care of your company's most important asset employees.
Live Demo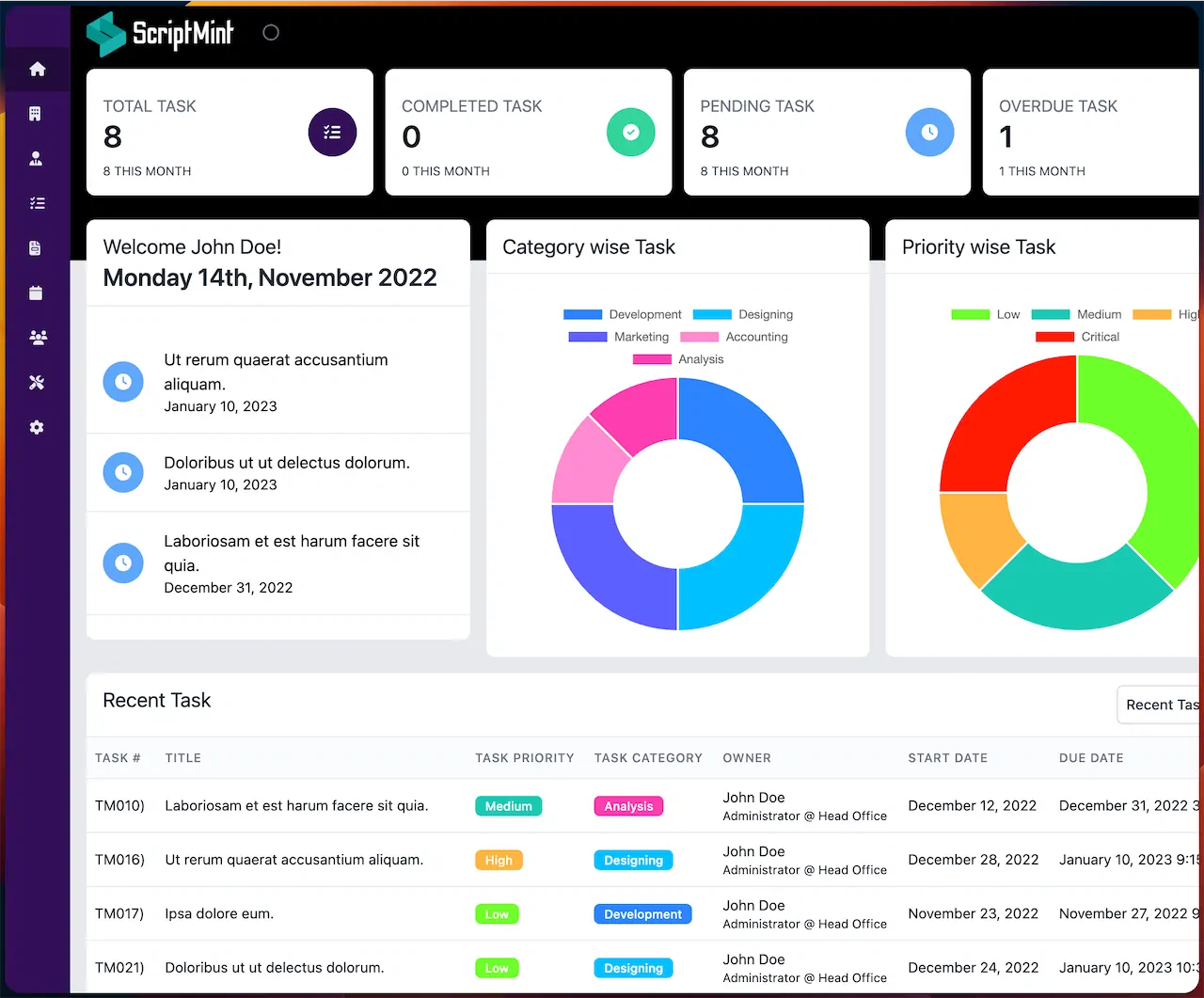 A better way to manage your Employee Resource
LiteHRM has a curated list of modules, easy to understand & operate, scalable, and well-planned future development roadmap.
Features
Everything you need
LiteHRM covers every aspect of managing employee resources. You can manage employee information, mark attendances, approve or reject leave and generate payrolls.
Accessible to Every Role
LiteHRM supports multiple roles whether an admin or manager or staff or anything you want. Each role has different permissions that can be assigned to various employees.
Easy to Use
LiteHRM can be set up in a few minutes. The super-simple & easy interface helps users to understand & used-to the application quickly.
Reliable & Secure
Companies are using LiteHRM in real-time to manage their employee resource. It is built with Latest Technology, always up-to-date which makes it super secure.
100% White-label & Managed
LiteHRM is a complete white-label HR Solution. Get your own Branding, Assets Everywhere. While we are working on feature update, you focus on your company operation.
Affordable
LiteHRM offers tons of functionality at a very affordable cost. You get a Lifetime License with a one-time purchase. Request for custom features as low as $30/hour.
"Purchasing LiteHRM is one of the best decision for our team. Earlier we use to spent lots of time managing employee records & generating payroll. With LiteHRM, everything looks super simple." - Vineet Jain - Chartered Accountant
Live Demo