Most Comprehensive School ERP Solution
Cloud based Free School ERP Solution - Skolite is now publicly available!
InstiKit is Self Hosted School ERP Solution which offers tons of features to manage your school operation. It reduces the time needed to put on administrative tasks, thus allowing schools to focus more on the students & academics and improve overall performance of the school.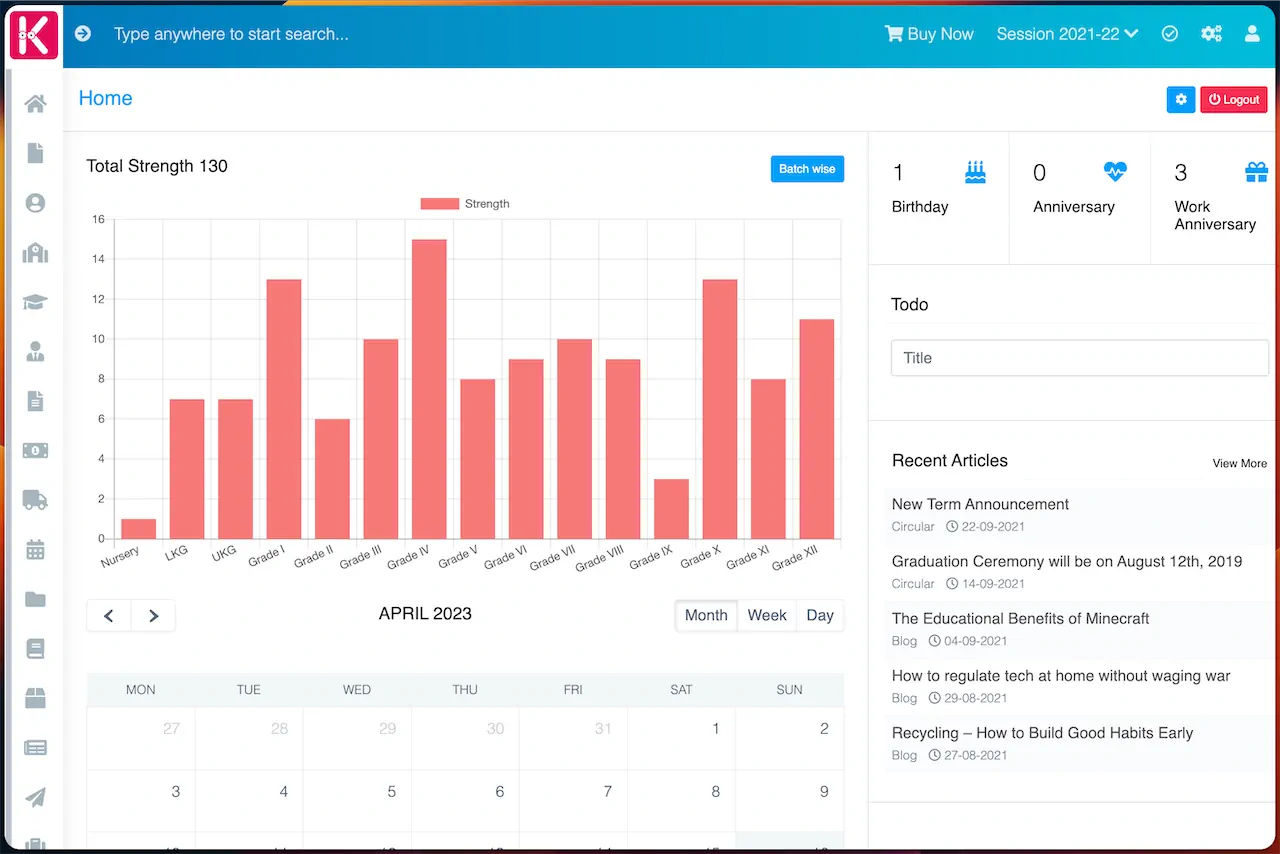 A better way to manage School Operation
InstiKit has curated list of modules, easy to understand & operate, scalable and well planned future development roadmap.
Everything You Need
InstiKit covers each & every aspect of school operation. You can manage everything from reception to students & staff to accounting.
Accessible for Every Role
InstiKit is designed for different users of the school. Admin, Staff, Accountant, Student, Parent every one can access ERP.
Easy to Use
InstiKit can be set up in few minutes. The super simple & easy interface helps users to quickly understand & used-to with the ERP.
Reliable & Secure
Schools are using InstiKit real-time to manage their operations for multiple years. It is built with Latest Technology, always up-to-date.
White-label & Managed
InstiKit is complete white-label ERP Solution & Managed. Let us take care of technical things while you take care of school operation.
Affordable
InstiKit offers tons of functionality at very affordable cost. All the versions are available for Lifetime validity on one time purchase.
Lifetime License
InstiKit is most comprehensive school ERP solution that is being used by 400+ schools all over the world!
Self Hosted Solution
100% White-labeled
Installation Wizard
Amazing product. Best code quality so far I have seen. It covers most of the aspects of any educational institution and more over ScriptMint keeps developing it to add more features. - Saifullah Khalid Trainer & Motivational Speaker